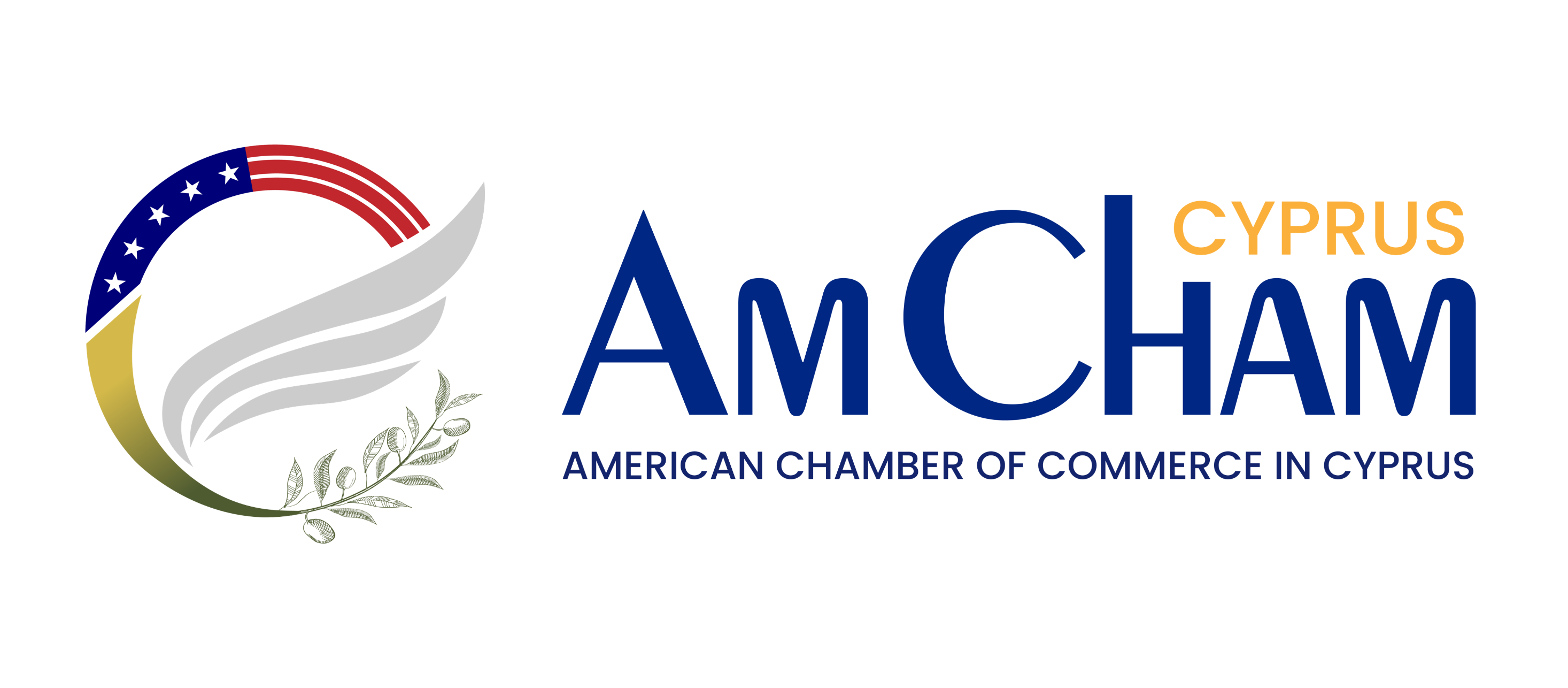 VISA Application for AmCham Members
AmCham Cyprus in cooperation with the Consular Section of the U.S. Embassy in Nicosia has created an expedited program to facilitate U.S. nonimmigrant visa (NIV) appointments for AmCham members in good standing.
What Type of Visa Do You Need?
For short-term visits to the United States (for tourism, business, education, and more), you can go directly to the application website https://ais.usvisa-info.com/en-cy/niv and complete the online application (form DS-160 available at https://ceac.state.gov/genniv).  Please note that for immigrant visas, which are issued to foreign nationals who intend to live and work permanently in the United States, you should visit the U.S. Citizenship and Immigration Services site at https://www.uscis.gov/ for the relevant petition form.
Process
AmCham members should complete their visa application forms and schedule an appointment through the online system at https://ais.usvisa-info.com/en-cy/niv.  Applicants need to complete the application form, pay the fee, and schedule an appointment online.  If the appointment you receive accommodates your travel, then you do not need to take any additional steps.
If your appointment is too far into the future for your needs, AmCham members can request an Expedited Appointment through the online system by selecting "Request Expedite" once you have an appointment.  In the reason for the request, please mention that you are an AmCham member, minimum 7 days in advance.
After you submit the request for an expedited appointment, please contact AmCham Cyprus so that they can proceed with sending an email to ConsularNicosia@state.gov  to verify your membership.
Please note that if any other family members need to apply, please specify and be prepared to come at the same appointment time (children under 14 do not need to appear in person).
Further information on applications
MRV Fee Expiration – Usually visa application fees are valid for one year.  During COVID this period was extended until September 30, 2023.  Starting on October 1, 2022, all visa fee payments returned to having 365-day validity.  If anyone paid the fee during COVID prior to October 1, 2022, and did not apply because of travel restrictions or inability to get an appointment, please encourage them to make an appointment before the fee expires on September 30, 2023.
Interview Waiver – Local applicants who had a previous B visa (same nationality passport) that expired within 4 years of the date of application might be able to renew without coming in for an interview.  See the website https://cy.usembassy.gov/visas/paw/ for details.
The Embassy usually issues most visas within one week, but occasionally applicants are subject to additional administrative processing.  This does not happen frequently and is beyond the Consular Section's control.  Everyone is encouraged to apply early.
Consular Hours and Contact Information
Address: Metochiou & Ploutarchou Street, 2407, Engomi, Nicosia, Cyprus
or P.O. Box 24536, 1385 Nicosia, Cyprus
Telephone: +(357) 2239-3939
Emergency After-Hours Telephone: +(357) 2239-3939; wait for the recorded message and press 0
Fax: +(357) 22-266640
For all Visa Application Questions, visit the website:  https://ais.usvisa-info.com/en-cy/niv/information/contact_us
Email: consularnicosia@state.gov